Identity and signing solution
4 key services
itsme
offers a versatile solution for identity verification needs. Whether it's during the initial sign-up process and contract signing or throughout the continuous use of your services, itsme is a reliable app for all identity needs.
Efficient customer onboarding
Gain more customers more efficiently, effectively, and with precise data.
Easy acces to your services
Get rid of complicated passwords and offer your customers an easy login, without the risk of fraud.
A clear approval for transactions
Meet PSD2 requirements with a user-friendly SCA method. Most popular among financial institutions.
Qualified Electronic Signature
A safe and easy way to sign documents
Get documents signed with the itsme
 legally binding e-signature.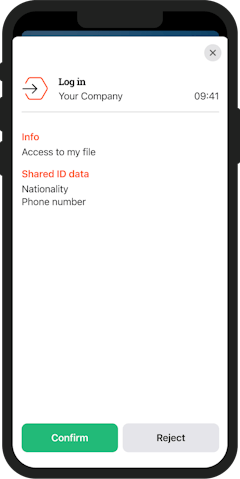 Get in touch
Our team is available to help and give advice. Schedule a call with our experts, learn more about our product and what it can mean for your business.