Authentication
A passwordless login
The multi-factor authentication of itsme
eliminates reliance on passwords and strengthens the security of your business, whilst ensuring the best possible customer experience.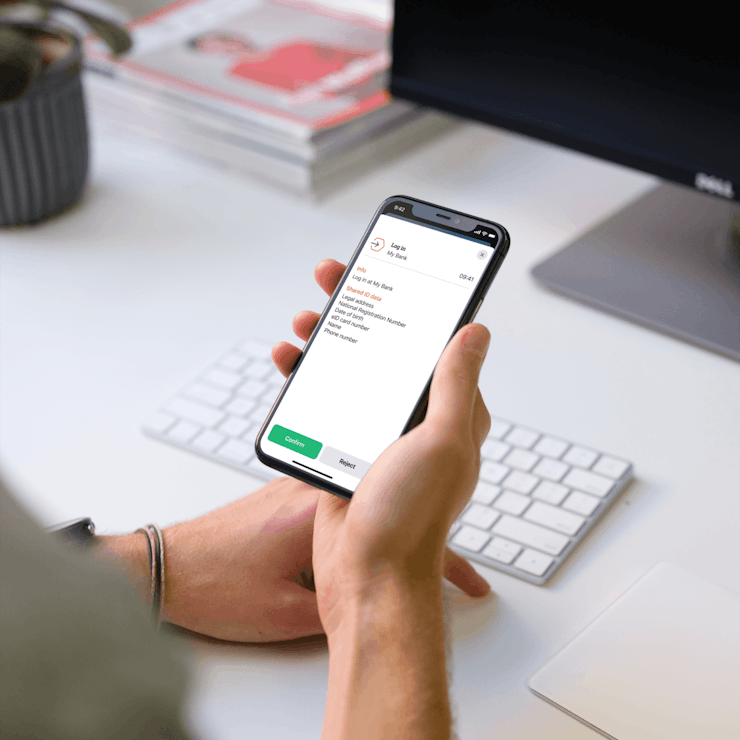 Easy access

Make it easier for users to access your platform by getting rid of complex passwords. You ensure a smooth experience whenever customers log in.

Most secure

A passwordless and multi-factor login prevents credential theft attacks, and keeps phishers at a safe distance. Furthermore, every action is done with the user's explicit consent.

No password management

Managing the passwords of your customers is time-consuming, costly, and not without security risks. The itsme

passwordless login provides the most beneficial way for customers to access your service.
Consistent accross channels
Customers can access your different channels anytime and anywhere. They can use the itsme
app seamlessly in combination with tablets, laptops, smartphones, or even kiosks in branches. It's consistently easy and hassle-free.
Secure connection every time
Every connection with each partner is unique as we use asymmetric-key cryptography to communicate the ID data over different channels. Combined with multi-factor authentication and top-notch security measures, we keep personal data and systems secure.
Passwordless isn't just a buzzword
On average, we use 35+ accounts with username and password authentication. And "123456" is still one of the most popular passwords used. It's safe to say that passwords are neither safe nor user-friendly. Going passwordless creates a frictionless user experience and every single login is secure.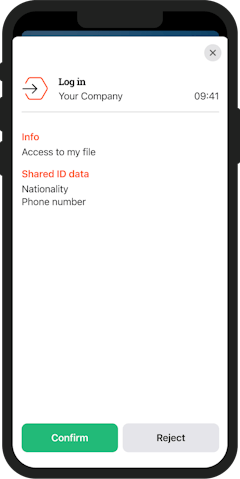 Talk to an expert
Our team is here to help and give advice.
Frequently asked questions about authentication or login with itsme
How is itsme

different from other MFA apps?

itsme

eliminates the use of different authentication methods for every website your customers visit. The itsme solution replaces the username and password instead of adding yet another hurdle to log in (such as authenticator) . itsme is a secure multi-factor authentication application that you can trust and easily use.

Can citizens outside Belgium create an itsme

account?

Yes, Dutch and Luxembourg citizens can create an account with their passport or eID through NFC technology. More countries are coming up soon. Are you looking for a secure identity solution that you can use across Europe? Contact our team and let's discuss opportunities.

How much does authentication with itsme

cost?

itsmeactive users in a given calendar year. If you would like to have an offer for your company, please contact us.

offers a price model that includes a fixed price based on the actual number of

Is passwordless really better?

We believe it is the most effective way to reduce risky password management practices and prevent credential theft attacks. Becoming passwordless benefits both enterprises and customers. Ready to go passwordless? Don't hesitate to contact us!

Is itsme

free for end-users?

Yes, everyone with a Belgian, Dutch, or Luxembourg ID document can download the itsme

 app for free in the App Store, Google Play Store and Huawei AppGallery and install it for free.