Interoperability
One app for endless applications
A single app on your smartphone for a universal connection to a multitude of partners. Logging in to your health insurance fund, confirming a payment to your online bank, checking your insurance, signing a loan online etc. All with itsme , your unique digital identity.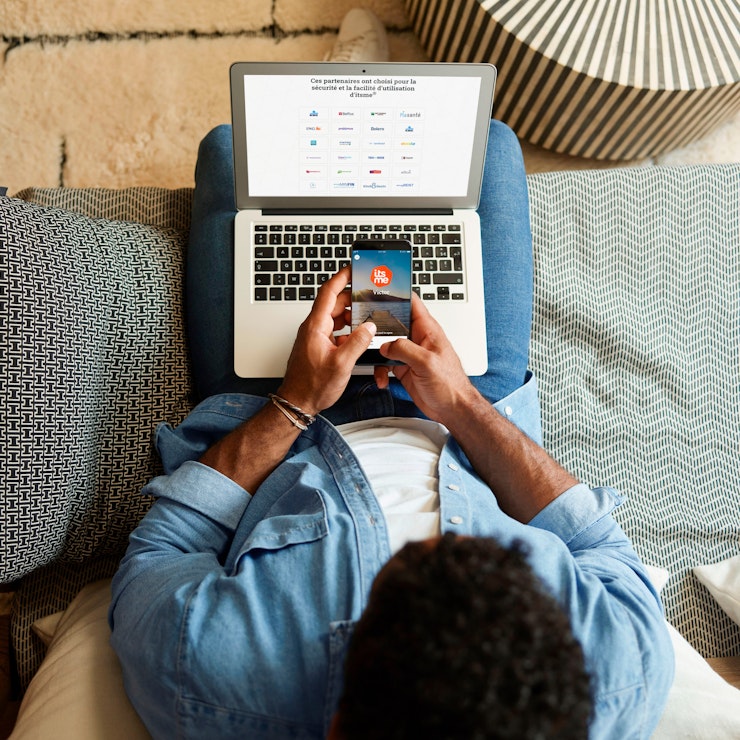 1 app, 4 actions
Discover below, the 4 actions you can perform with itsme
.
Who are you?
When you become a customer or user of a service, a member of an association or an employee in a company, the first step is always to identify yourself.
Identification is the action of sharing your identity data. This step is often called "registration", "account creation", "enrolment" etc.
Prove it's you!
When you're already identified by a company, service or association and wish to access the service or your online account, you will be asked to prove who you are.
The act of proving your identity is called authentication. This step is often called "login" or "connect".
Give your consent
Approving a payment, confirming a purchase or an action requires not only the authentication of the person but also the confirmation of a specific choice.
When confirming, the details of the action (e.g. amount and beneficiary) are clearly mentioned.
Qualified Electronic Signature
Sign a document
The Qualified Electronic Signature binds the identity of the signatory to the signature with a qualified certificate issued by an accredited certification authority or Trusted Qualified Certification Authority. And the user's signature key is managed by a Qualified electronic Signature Creation Device (QSCD). That device is responsible that:
the signatory alone controls his personal key

the signature creation data are unique and confidential and protected against counterfeiting.
With your itsme
app, you can create your qualified electronic signature.
Use itsme
whenever you can

Would you like to have your notary to hand at all times, consult your vaccination status or file your tax return easily? The possibilities and applications vary enormously. Read the latest news about your digital ID and discover all sorts of ways to use your itsme

app to the full.
Would you like to offer itsme
to your clients?

Many companies have already integrated itsmedigital strategy. To improve the security of customer authentication, to offer clients a better digital experience or to facilitate online signing. Whatever sector you operate in, itsme is the ideal digital key.

 as part of their